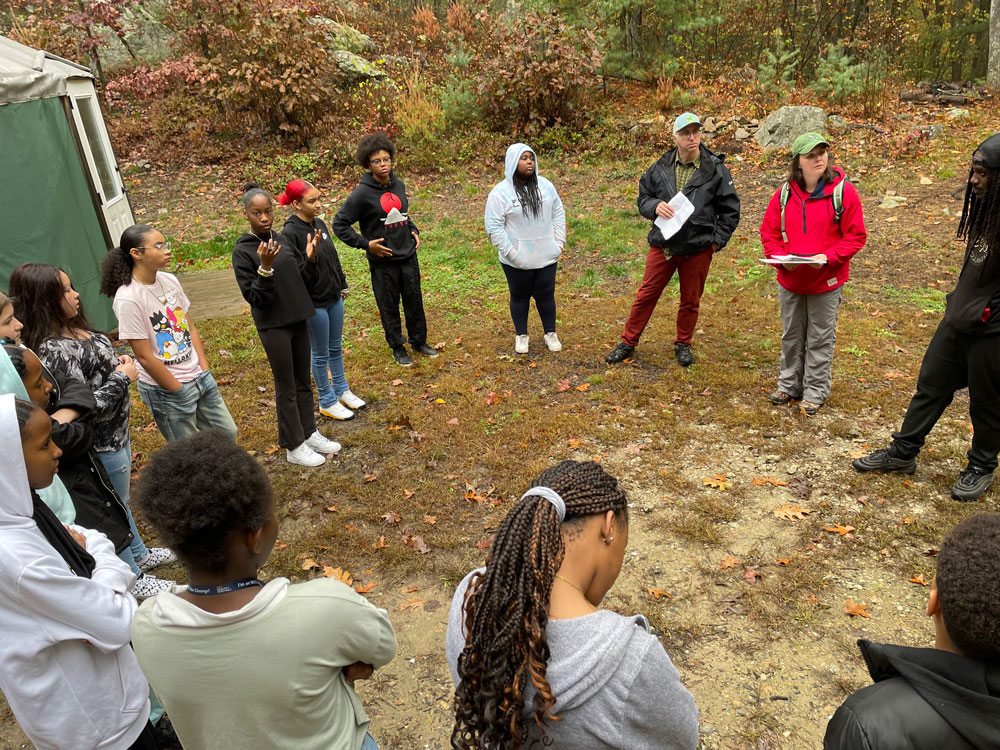 For two days in October, sixteen seventh-graders from the new Burke Middle School in Dorchester, MA came to Hale Education to participate in team building and outdoor learning adventures. They also camped overnight in newly-outfitted yurts! Although Hale is only twenty-five minutes away from the students' school, for many, it was a whole new world.
I caught up with Ms. Hoda, the middle school co-team leader and my former student at Harvard Graduate School of Education. Ms. Hoda had been on the design team with me for this new addition to Burke High School. Adventures at Hale were core to the new design.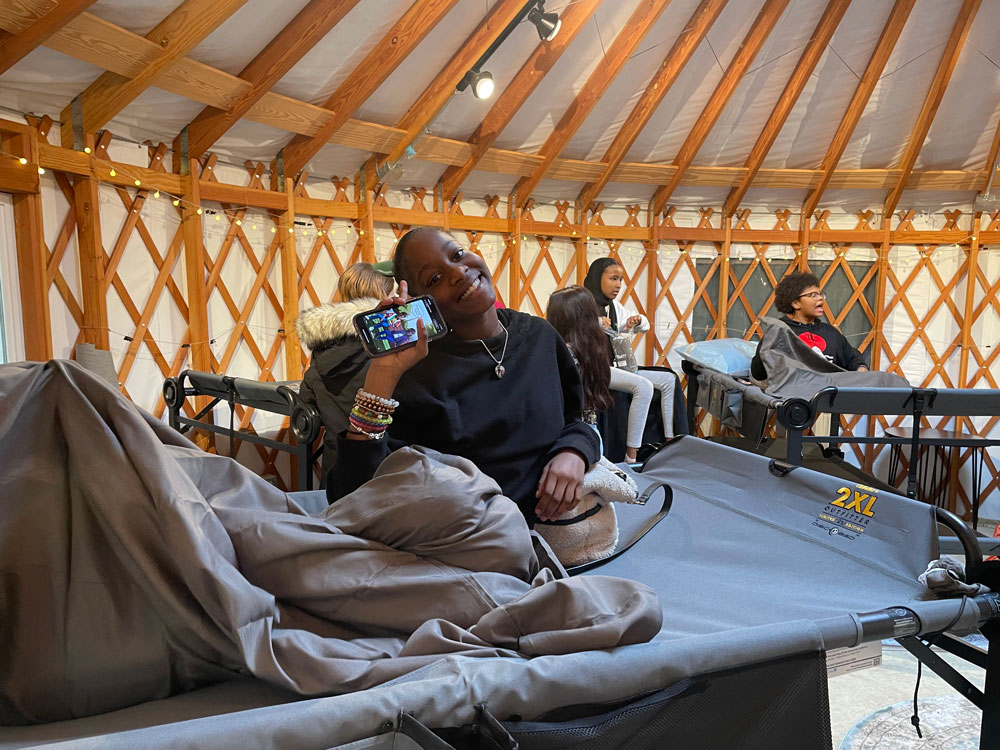 "At school, we've had trouble with our students being mean to each other, but on this trip, we heard them cheer one another on as they did the high ropes. It was just wonderful. They practiced teamwork and collaboration for real."
Ms. Hoda admitted that when they first arrived at Hale, there was a lot of cursing and yelling. "At one point, one of the facilitators got really angry. We were by the lake and lighting these candles and talking about hopes and dreams, and the students couldn't be quiet. Finally, the facilitator told them to stop it—angrily. He said, "I come from where you come from, and this is an amazing opportunity, and you aren't taking advantage of it because you can't stop talking." Ms. Hoda said that changed something for the group. "By the end, they were shushing one another and making sure everyone paid attention to directions. They WANTED to be a team. When we circled up at the end for closing appreciations, it was magical."
Students concurred that the two days had been special.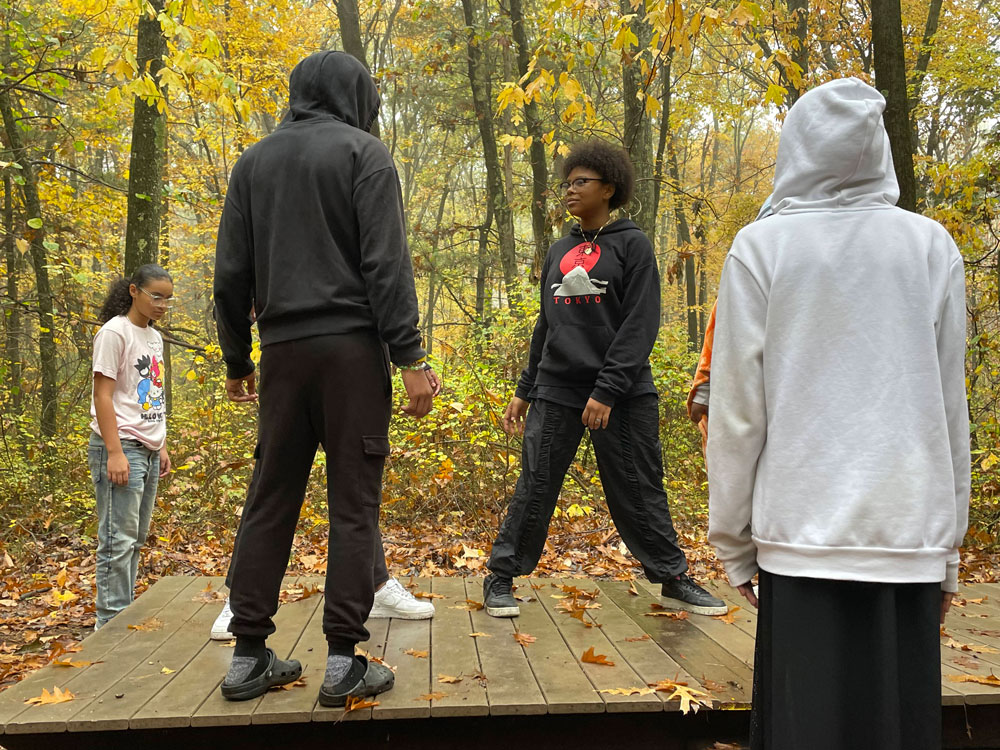 "At first we had a hard time listening. But that's maybe because we weren't used to anything there. Then, we did listen," Bella told me.
"We were wet a lot, but we didn't even care," said another student. (True, the weather did not cooperate.)
"Ms. Hoda told us a story about bears, but we didn't see any. We did see frogs. That was cool," Spirit said with a grin. I wasn't sure if she was grinning about the frogs, or the story, or both.
Isabella said that she loved everything. "But especially the ropes course, the night walk, and the campfire. Oh and the lake and the candles. Oh yeah, and the s'mores."
Everyone agreed. The s'mores were a big hit.
Students laughed as they told me about how their classmates snored at night or slept funny, but they also said, "It was really nice to be with our teachers this way. Like we really got to know them, and we could talk about things differently than in school."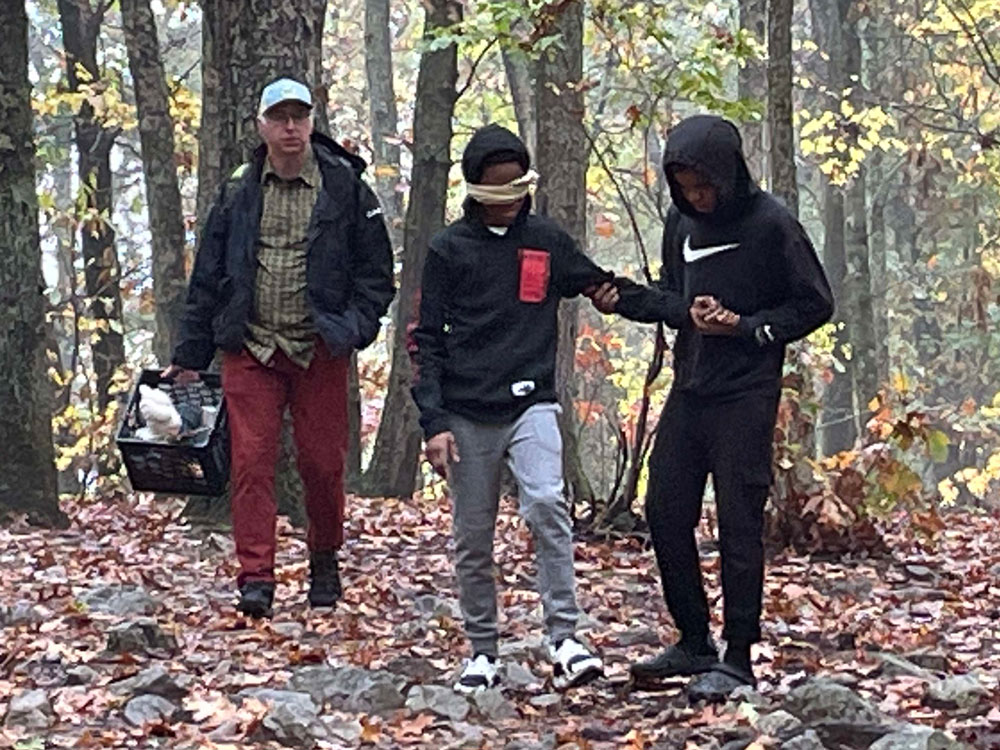 Another young man added, "And we know each other better too. We had to do these trust exercises." He puts his hands over his eyes. "Like in the night blindfolded. You couldn't see at all. You really had to trust everyone so you wouldn't fall."
"Yeah, and you remember how you had to make sure I was okay—way up on the ropes?" Isabela asked Kevin. "You couldn't let me fall!" He nodded in agreement
The students told me that they learned all sorts of new skills: they built a mini-raft; they learned how to navigate with a compass . "We even had to tell someone how to get from one place to another. It's called orienteering," one of them told me.
Besides these "hard" skills, everyone said that they learned about trust and communication. "And I learned that even when I get so scared, and I don't want to do something, if I try again, I can be successful." That was Bella. She was so proud telling me about her attempts at the high ropes course. "I went back up!"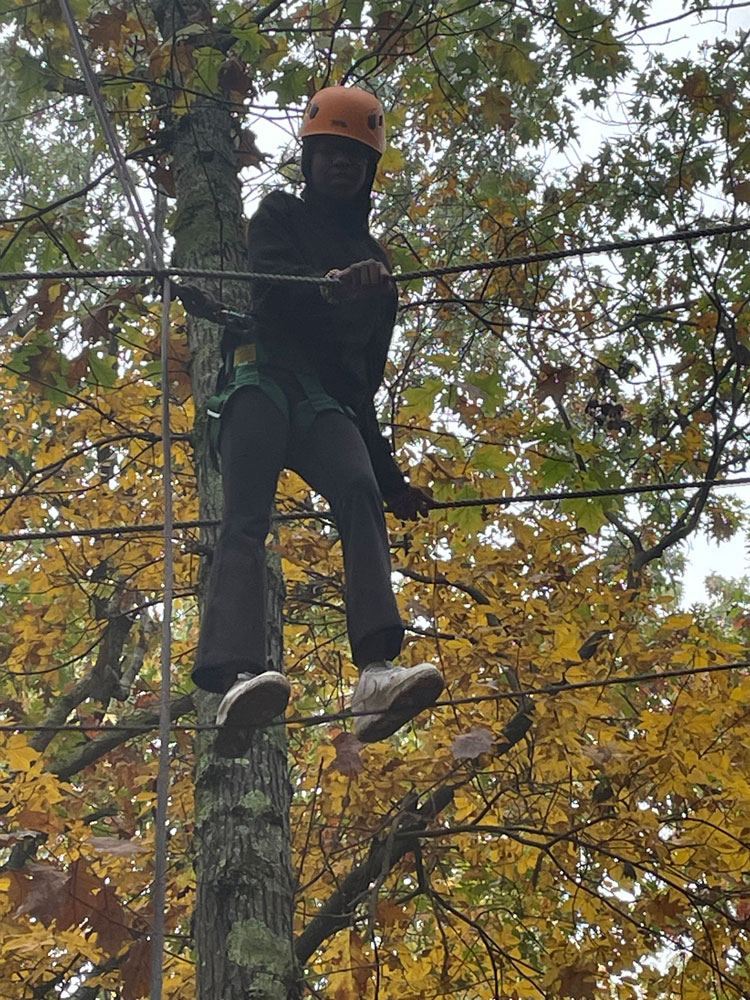 Of course, because they are thirteen year-olds, they had criticism. "I wish during free time we could have gone inside the yurts." And, "We should have had more snacks."
Overall, everyone wanted to go back and go for a longer time. "But there needs to be showers!"
I couldn't help but ask about phones. They explained that they only had them at night and during free time. But could they have lived without them? They all said, "no". Their parents would have been too worried; they would have been bored. But then one young girl said, "We should go without our phones. We have to learn new things to do. Like we could have had board games or story hour. It might be good for us. We are always on our phones and sometimes it's 'cause we don't have anything else to do."
Whether or not phone usage is worth a fight, it is certainly clear that EVERYONE thought the trip helped with communication, learning to control one's voice, trust, and most important—having fun. "Learning can be fun," said one of the students, "and learning in the woods is really fun!"
Ms. Hoda agreed. "It was transformational for this group. It really was. And for me. I feel rejuvenated to have spent this time with my students"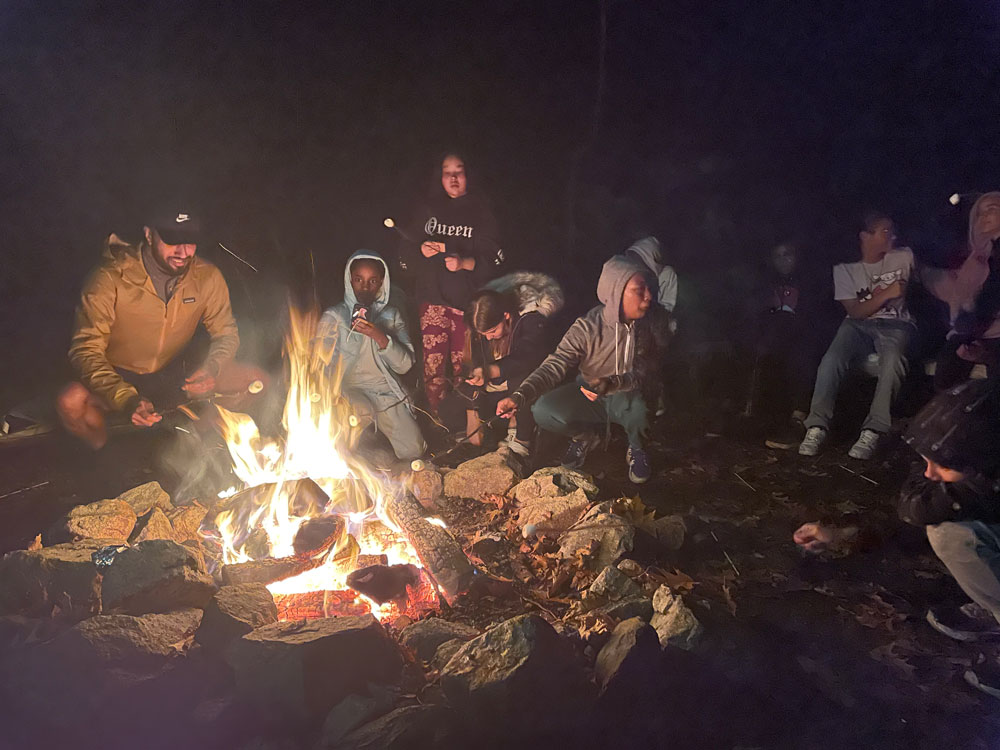 Making 's'mores- a favorite activity