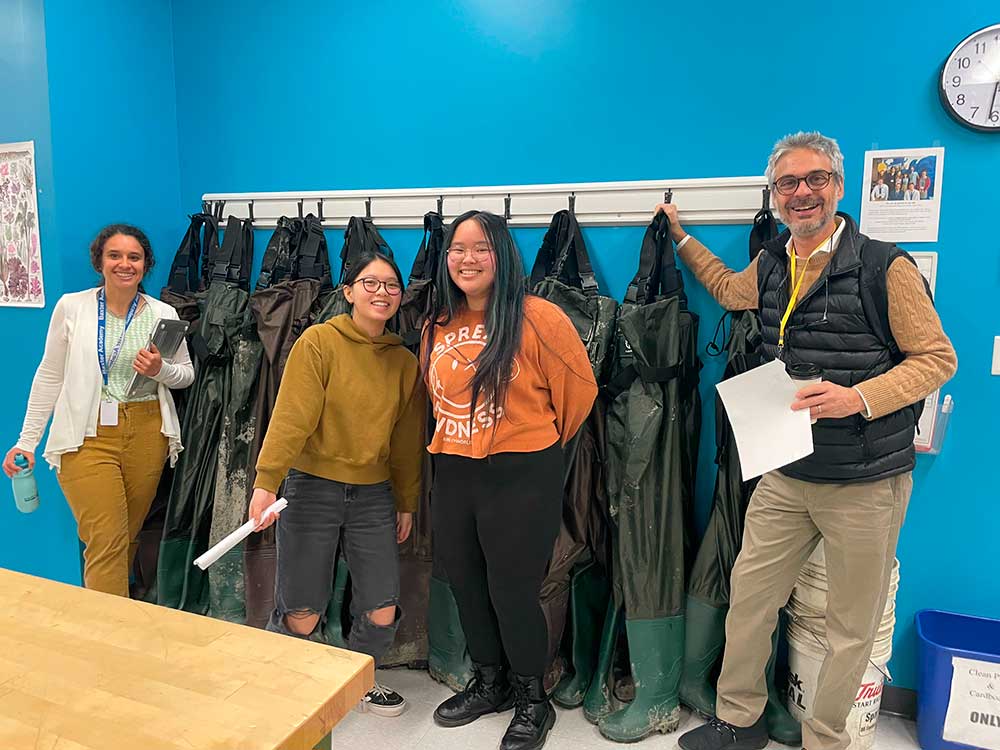 Boat builders
Surfers
Engineers
Shoe designers
Scientists
What is common amongst this group of adults? They all love teaching and learning at Baxter Academy in Portland, Maine.
I just spent a day with my colleague Juan Mora y Araujo visiting with students, teachers, the Executive Director and Head of School, Cicy Po. A single word stays with me: energy.
Definition of Energy:
the strength and vitality required for sustained physical or mental activity.
Here at Baxter energy is in evidence everywhere: it is about discovery and about learning. Energy is about sharing with one another and visitors. Energy is about growth, inventing and solving difficult problems. One student told me all about her experiment growing kelp; another told me excitedly about her music composition class; and yet another demonstrated a piece of 'machinery' she was creating in the Fab Lab that was part of a medieval game. Even with all this energy, the school felt calm and purposeful. Students worked independently or in small groups outside of classrooms in carousels or on the floor. When we walked into classrooms, everyone greeted us and went right back to work.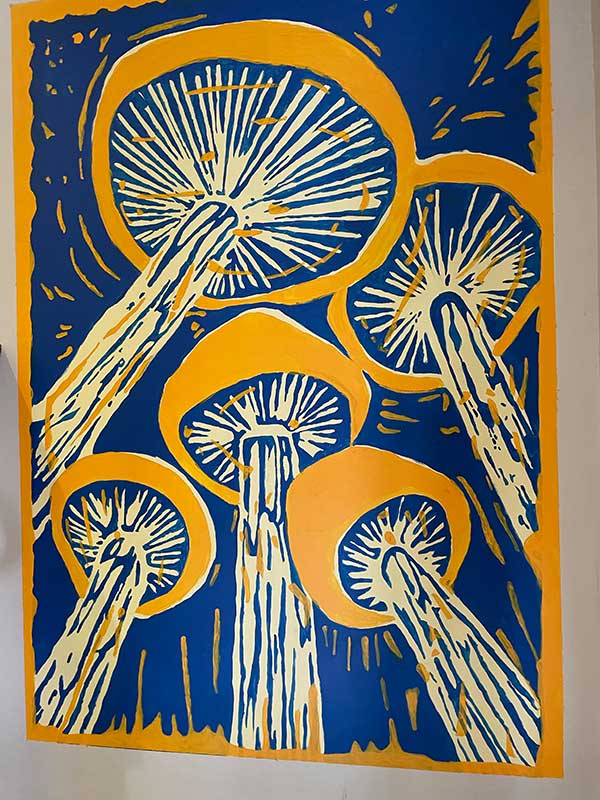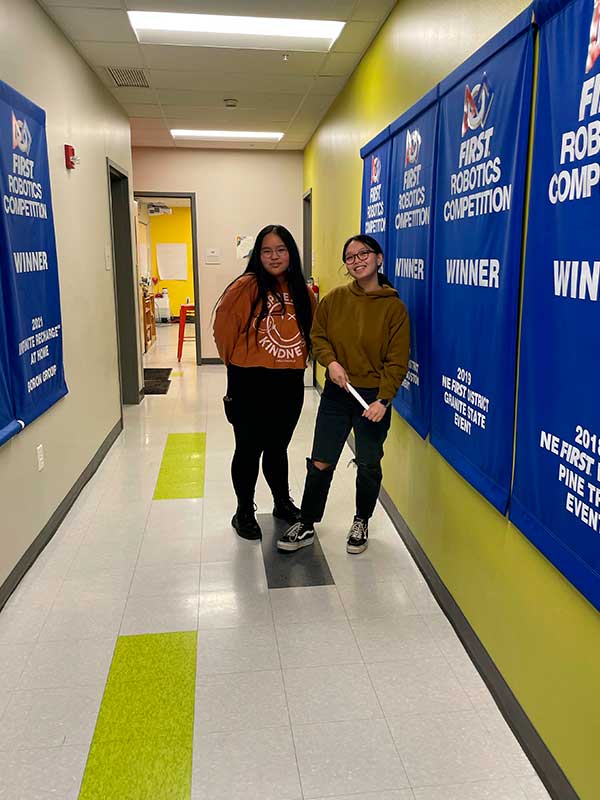 The high school is in a low slung industrial looking building just outside of downtown Portland in a neighborhood that is gentrifying. In fact, a robot greets you at the door. Student murals, science posters and Baxter's dispositions of learning adorn the walls and every classroom is bursting with student work. A long list of all the colleges that students have been admitted to line the walls. Baxter is home to about 350 young people and another 40 adults. Folks come from across the state of Maine. Some travel long distances to get there. Baxter is one of 9 charter schools in the state. The common theme for everyone here is that this is a place to explore, grow and learn, particularly through a STEM education. Everyone takes design courses; everyone can take multiple science classes. Importantly, there are multiple opportunities to follow one's own passions and solve "real world problems" through a structure currently called "Flex Fridays."
But, as impressed as we were with the student-designed ventilator that was produced during the Covid-19 pandemic, it isn't the Fab Lab or the various equipment in classrooms that were so striking , it is the way everyone talks about their experiences here. "This is a place where learning is personalized," students and teachers proudly told us. Student and faculty voices matter here. Voice and agency are cornerstones of democratic schools.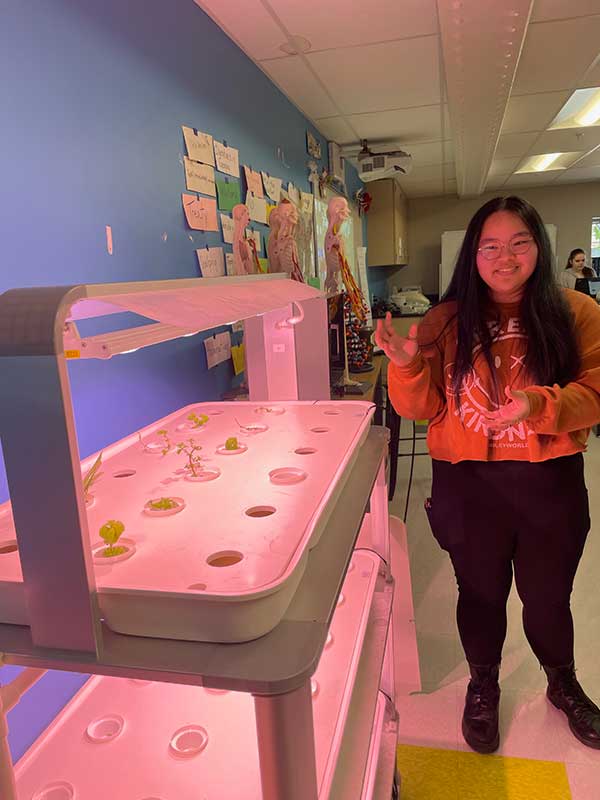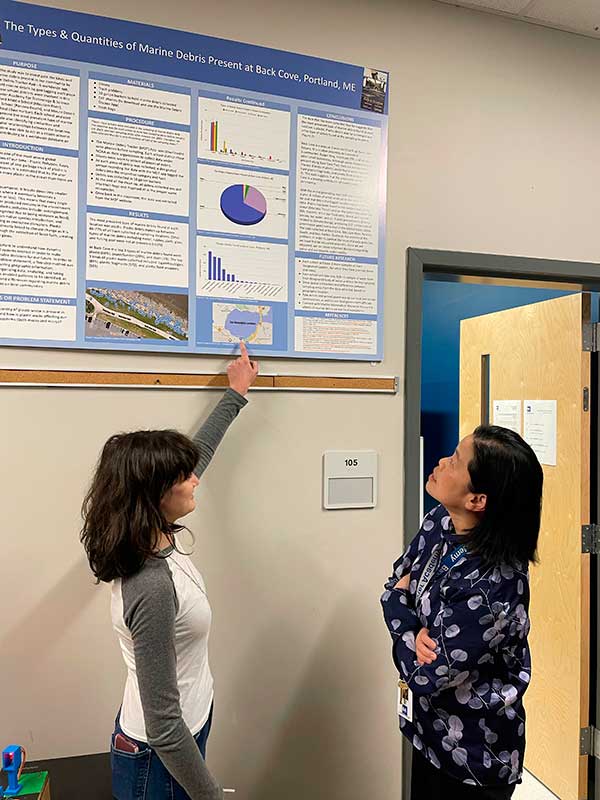 "We are not afraid to ask questions."
"We can make mistakes."
"Being different is okay here."
"Oh, and we just had two students win top prizes at the Maine state science fair."
The school is piloting a Teachers Teaching Teachers program.
As young people (and their teachers) are just coming back from the pandemic, these are impressive testimonies, not to mention the awards that students (and teachers have garnered).
Cicy Po has written about her experiences leading the school for our upcoming book Designing Democratic Schools and Learning Environments: A Global Perspective