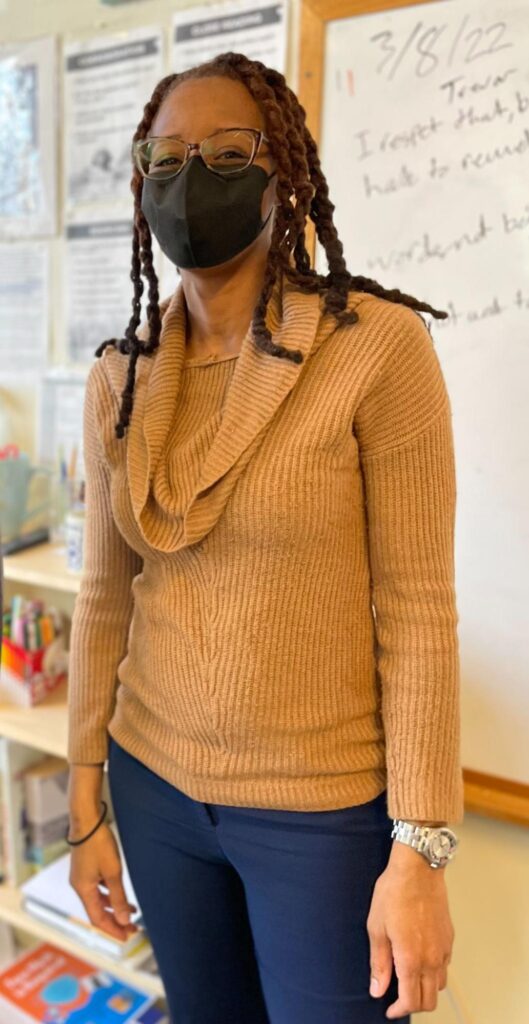 By Linda Nathan, Director, Perrone-Sizer Institute for Creative Leadership at Hale (PSi)
It has been a minute since I've been able to catch up with Adrianne Level. She was part of the first PSi cohort, then called CELI and located at Boston University. Adrianne is now the Program Director of Boston Day and Evening Academy (BDEA) 2.0, and as we walk the hallways and hop into classrooms, I think she has the perfect job. Students and teachers are genuinely excited to see her. Students want to tell her about the work they are doing related to their capstones. One wants to be sure that we all see the lizard resting on his computer! (They seem to be both taking a break from writing.)
Adrianne and BDEA are the reason I am now at Hale. The last time I visited with Adrianne was a few years ago on a crisp fall day. She was teaching at Simches Lodge as part of BDEA's semester at Intrepid, Hale's unique semester school opportunity at the heart of its 1,100 wooded acres just outside Boston. I remember standing in the doorway. Adrianne hadn't seen me, and I was rapt. Students were focused, energized, and eager to learn. Adrianne and the other teachers, too, were excited. There was an easy rapport between adults and students, as well as between students themselves. Everyone seemed to breathe easily and fully. Later she told me, "Something different goes on here. We all feel better. Maybe it's the air."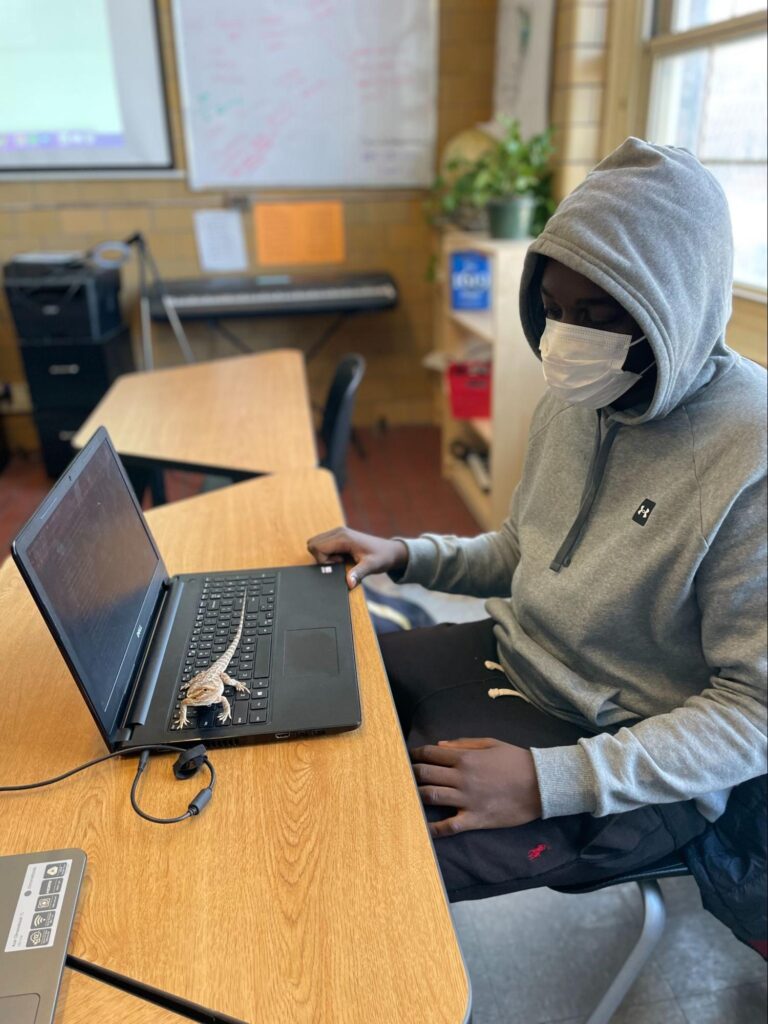 As I walked later with Eric Arnold, Hale's Executive Director, an absurd question popped out of me, "How would you like to have a professional leadership program here?" I was thinking about how amazing it would be to unite PSi with Intrepid—adults learning about leadership from young people. Now PSi is at Hale, and we are thinking about how to make that vision reality. I'm grateful to Adrianne and BDEA for lighting the spark.
On my recent visit, I ask Adrianne why all the 2.0 students aren't at Intrepid. She says, "They didn't all choose to go." So I push back a little, "How can they know if they want something if they don't experience it first?"

Adrianne responds emphatically, "Students really are in charge of their own learning. We can offer, but they decide." I realize Intrepid embodies many of the practices I teach about in my course at Harvard, "Building Democratic Schools." At Intrepid and at BDEA, students truly have voice and agency over their decisions. Adrianne and the other teachers guide and support. However, their job is to give students as much autonomy as possible.
Adrianne is truly living her leadership.