After two and a half years of Covid school, it was a joy to gather outside and in person and NOT talk about learning loss or how many students or teachers were absent today, but to experience sustained learning in what we called "Deep Dives."
Day 1 of Deeper Learning Boston took place at Hale Education's 1100 acre outdoor campus on Friday, September 30. The term "deeper learning" originally gave us some pause. What is "shallow" learning, after all? Still, we accepted the nomenclature and dove in.
The day began for all participants with breakfast and outdoor team-building experiences that Hale is well known for. Participants then dispersed across Hale's wooded campus for the Deep Dives—daylong workshops (without WiFi), led by experienced educators and students—that gave participants a lived experience of what we mean by deeper learning. Participants ranged in age, experience, and racial, ethnic and linguistic backgrounds. Superintendents learned besides students, teachers and assistant teachers.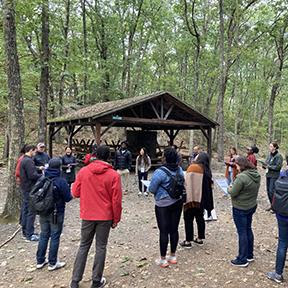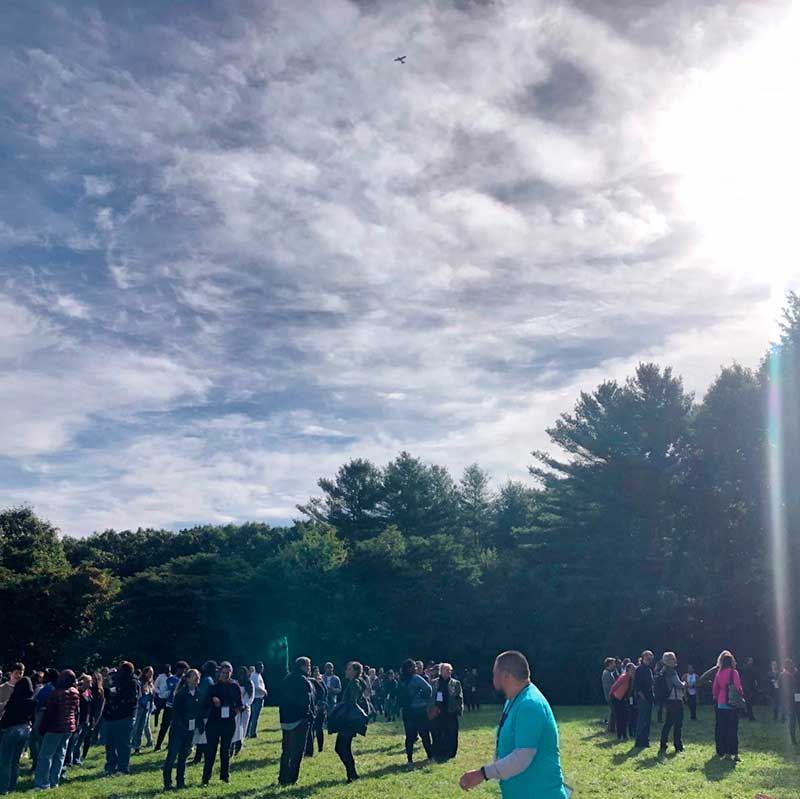 Sessions encompassed a range of themes including how to construct senior projects, engaging multilingual learners, getting unstuck, design thinking, outdoor education, and thinking about habits of mind for learning across grade levels.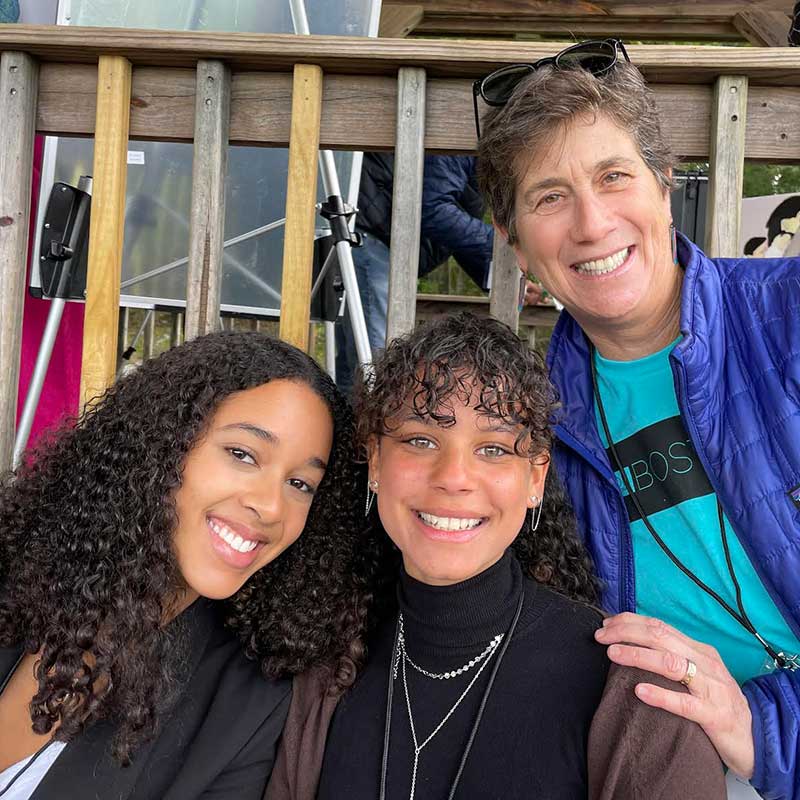 Participants loved the idea of uninterrupted time away from technology and rigid schedules to engage deeply in learning—often with young people as their teachers. The workshops offered a variety of innovative approaches to understand and address complex questions that are important in our work and communities.
As one participant said about their deep dive about multilingual learners: "The integration of multiple modalities (art, text, quiet time, nature, active listening, etc.) made for a uniquely powerful and learning-filled experience for me. I was pushed me beyond my "comfort" zone with the texts and with the poetry, for example. I left with new understandings and plenty of questions to keep working on."
At sunset, we gathered at Hale's beautiful South Beach to roast marshmallows on the beach and watch the sky darken over the pond. Participants spoke excitedly about what they had just experienced as they grabbed some BBQ and ate together at picnic tables. We heard snippets of the deeper learning competencies in their conversations: content expertise, collaboration, self-directed learning, critical thinking and problem solving; effective communication; and academic mindset.
Day 2 took place on Saturday, October 1, at nearby Westwood High School, beginning with a welcome from Boston Public Schools Superintendent, Mary Skipper. Highlights of the day included Den Talks (two inspirational people talking together about their work), Community Connections (which in school parlance is usually called Advisory), and time to share learning from Deep Dives the day before.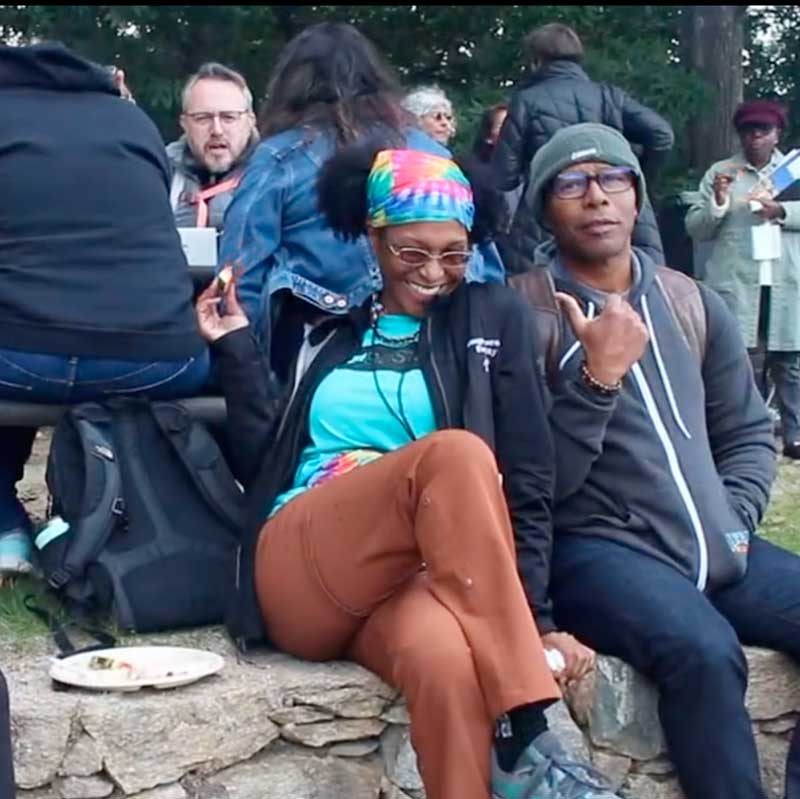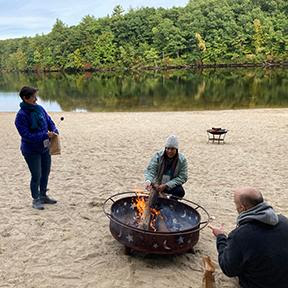 We closed our conference together with a fifty-piece orchestra from Berklee College of Music conducted by Eric Zhou and facilitated by Aithan Shapira. For two hours we were immersed in musical conversations about leading and learning as we watched the masterful back-and-forth between facilitator, conductor, and musicians.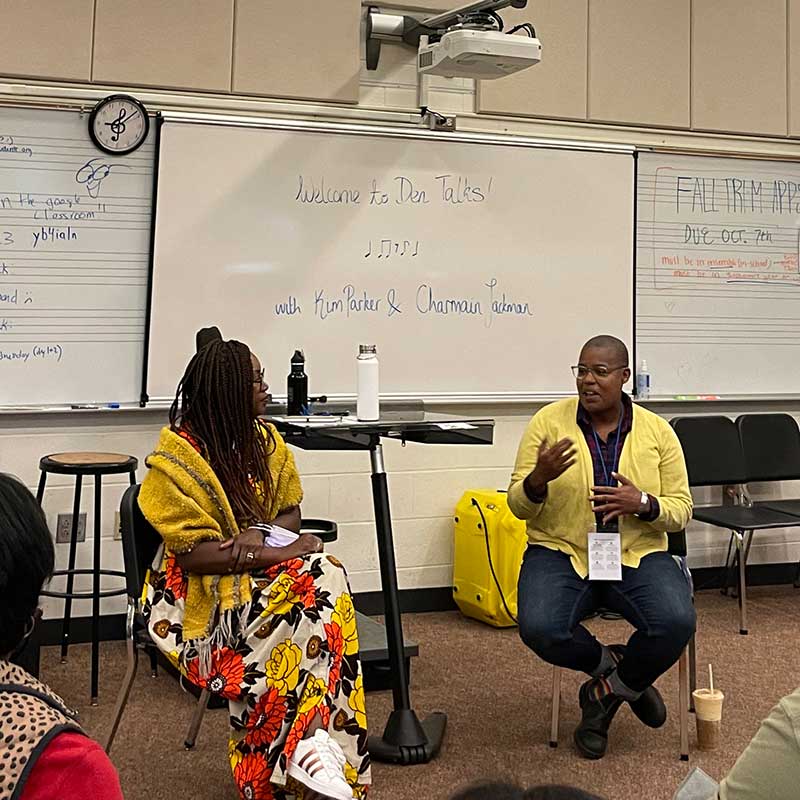 When a young person with no musical background bravely took Eric's baton and conducted the orchestra, we witnessed what can happen when we listen deeply to each other and learn together. We saw how genuine and specific feedback can be effective and how a conductor can carefully and precisely help a musician grow and change. Immediately, we made connections to our own organizations. We saw the power of content expertise as well as how collaboration can help others gain expertise. The orchestra became a metaphor for schooling and schools. We left the conference committed to finding new ways of teaching and learning for our students.
As we know, typical conferences happen mostly indoors. By moving the venue outdoors, our thinking shifted. We saw possibilities. We saw the outdoors as a potential collaborator with us. It forced us to think differently and to ask critical questions about space, time, people, and resources.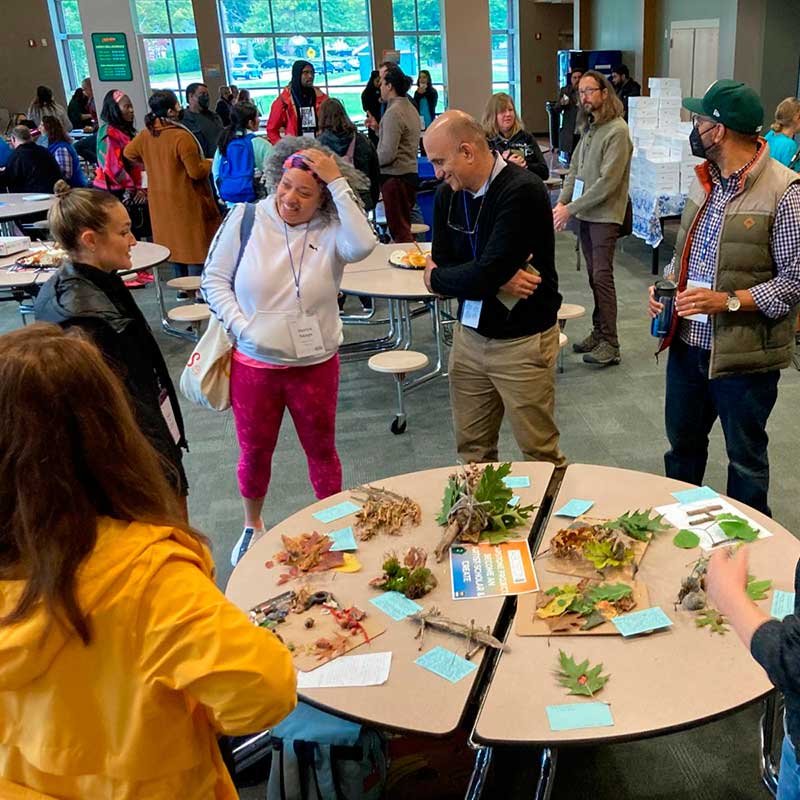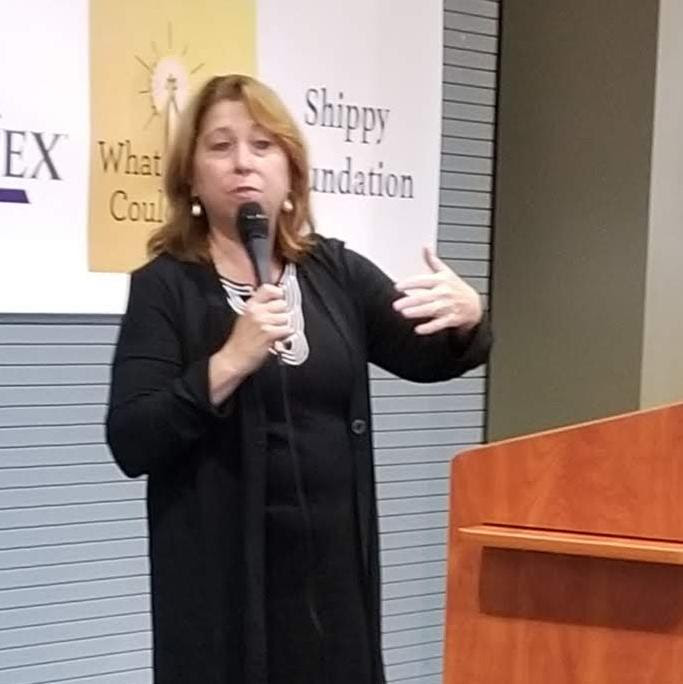 Neither the term "deeper learning," nor the outdoors is a panacea for what ails our schools, but perhaps these can provide a roadmap to next steps. I'm deeply intrigued by how we can create the conditions for more young people to feel that learning is liberating and healing. I am also hopeful that as we curate deep dives and den talks, we continue to explore if and how our practices and planning call out, interrupt, and challenge racism in schools, and repair existing imbalances of resources, access, and power.
These past few years during the pandemic have been soul-crushing for so many. The Deeper Learning Boston conference can sustain and inspire us to continue to take risks and push for stronger schools and communities.