Good News Update: Kendwy Valdez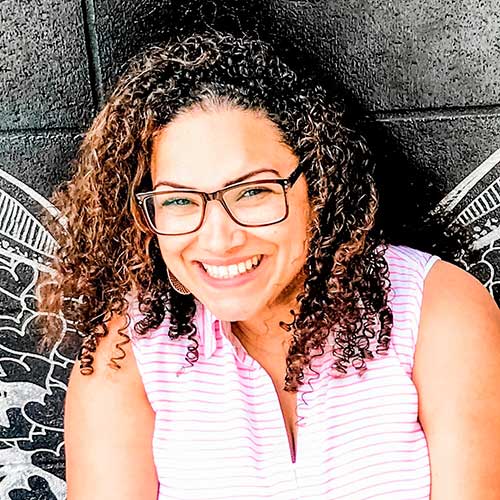 I called Kendwy a few months ago to check in. Just an easy question…
Me: What's going on?
Kendwy: Oh my gosh… two positions got posted, and it didn't cross my mind to go for either. I've been working in the dual language program, teaching while also creating curriculum maps… mentoring teachers. It's been a lot."

Kendwy takes a breath and goes on: The Dual Language Director nudged me and said, "Do you want to take a coaching position?" A few days later, so wild… the Welcome Center calls me… "We posted a new position and you'd be a great candidate." And then, no joke, Dr. Tutwiler invited me in for a meeting. He tells me that he has been very impressed with my work on affinity groups [that I began in PSi for my Capstone], as well as my work in the dual language program. He says, "We have a principal retiring at the Tracy School. I want you to consider applying for the position." To say I was taken aback is an understatement. I said I had to think. And now we are talking… and I'm going to say yes! Yes, I'll apply!
Me: YES, YES, YES! Carmen and I have thought you were ready forEVER!
Kendwy: I may be the only person of color in the building. I'm my own worst enemy. I carry a lot of imposter syndrome.… But being asked to apply means that someone else—my Superintendent—sees my abilities and what I bring to the table. Everyone I'm coaching this year says "I want to work for you." I need to stop holding myself back. I'm going to be good enough ….
And then the whirlwind began, and Kendwy did apply, and no surprise, she DID get the job! And she is the most qualified to lead the Tracy School. And we at PSi couldn't be prouder of her. We hope she brings us back to learn with her and watch her grow.
As Carmen would say to you, quoting Antonio Machado's verses: Caminante no hay camino, se hace camino al andar. You will be making that path, Kendwy, and we will walk proudly with you!
It was announced on May 4th, that Kendwy Valdez will be the new principal at the Tracy Elementary School in Lynn starting July 1st.