I first met Nieves Segovia in my HGSE class: Schools in Action. Her comments and questions about the schools we visited were always insightful. After one visit, I asked, "How is that you notice so much in every school we visit?"
"I've spent a lot of time in schools," she told me. That was clear. What I didn't know at the time was that Nieves, my student, was also the president of SEK Education Group, a hundred year old international company that runs over ten schools across the globe (Spain, Ireland, France, Qatar, and Saudi Arabia) as well as a university: Universidad Camilo Jose Cela. She invited me to come and see her schools and work with her principals and teachers.
Then, came COVID-19.
So, like so many others, we went online and presented a course for teachers from various SEK schools on "Using inquiry and evidence for learning to develop independent learners." It was well received and we were impressed by the participants' tenacity, hardwork and curiosity. We began to make plans to return to work with school leaders.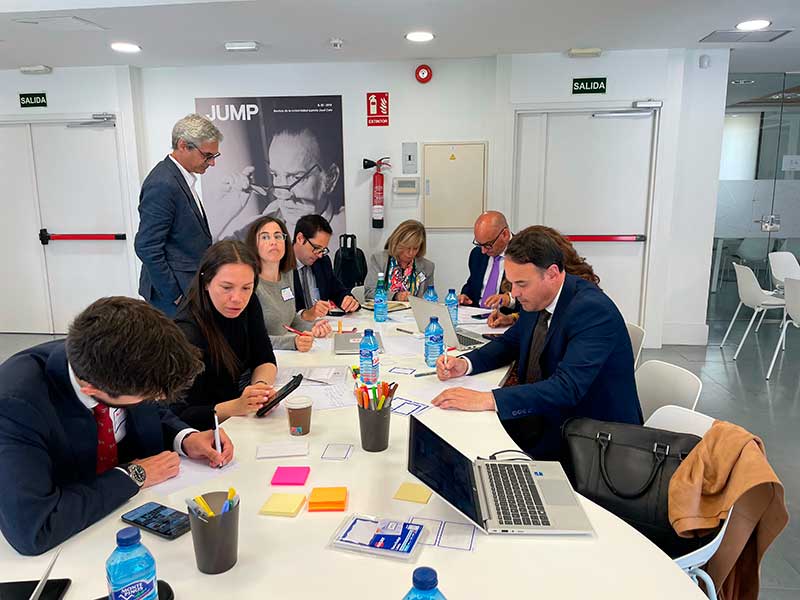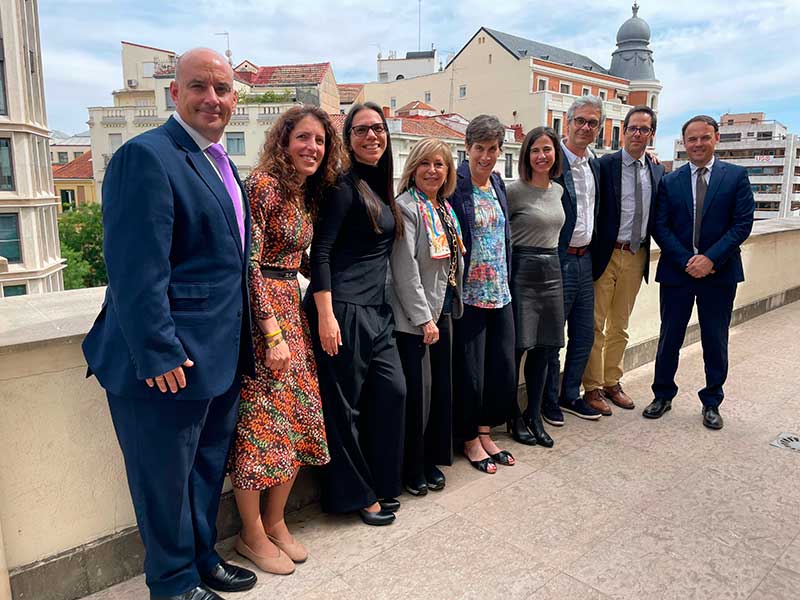 We began our leadership course on leadership with school principals at the beginning of this past academic year, and this past month we joined them in person to complete the class. The focus of the course, among other topics, included leadership with purpose and creativity, the role of trust, and how to address seemingly intractable problems. Even over Zoom, the group quickly developed a rhythm and openness. However, nothing can diminish the power of meeting in person. Our final meeting was a joy after so many months working together online. We learned a great deal from this group, too. Leading a school in Riyad, Saudi Arabia, is not the same as leading a school in Scotland or Spain. These SEK leaders now have the knowledge and skills to present dilemmas to one another using the protocols we taught. We look forward to hearing how they continue to lead their complex multinational institutions with a little more insight about themselves as leaders, learners and colleagues.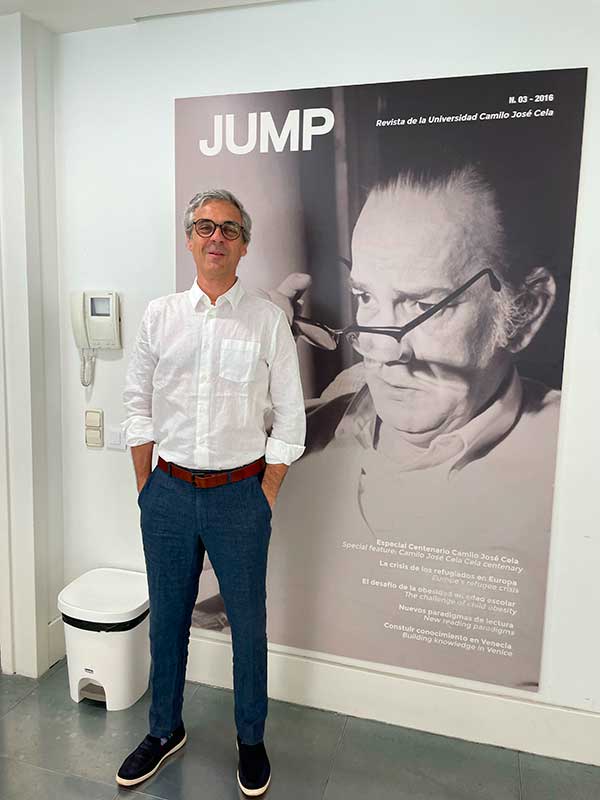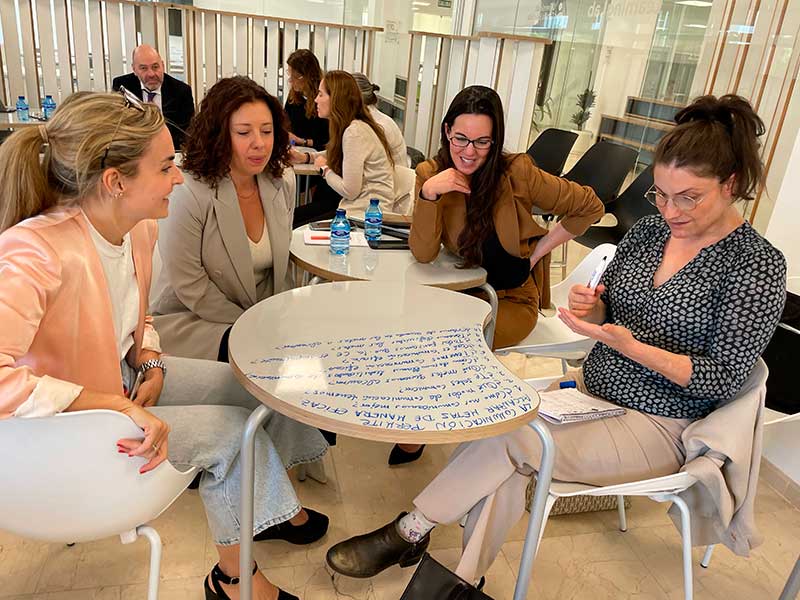 Beyond working with this wonderful group of diverse leaders, we also presented a workshop with University leaders from Universidad Camilo Jose Cela and SEK assistant directors and coordinators. With a much shorter amount of time, we decided to focus on how to identify questions for problem solving using the Question Formulation Technique from the Right Question Project. This was new work for most, but, again, these leaders embraced the challenge and initiated some important first steps. We loved the fact that all the desks were to be written on, and like the primary and secondary schools, all walls are glass and classrooms are open to promote collaboration.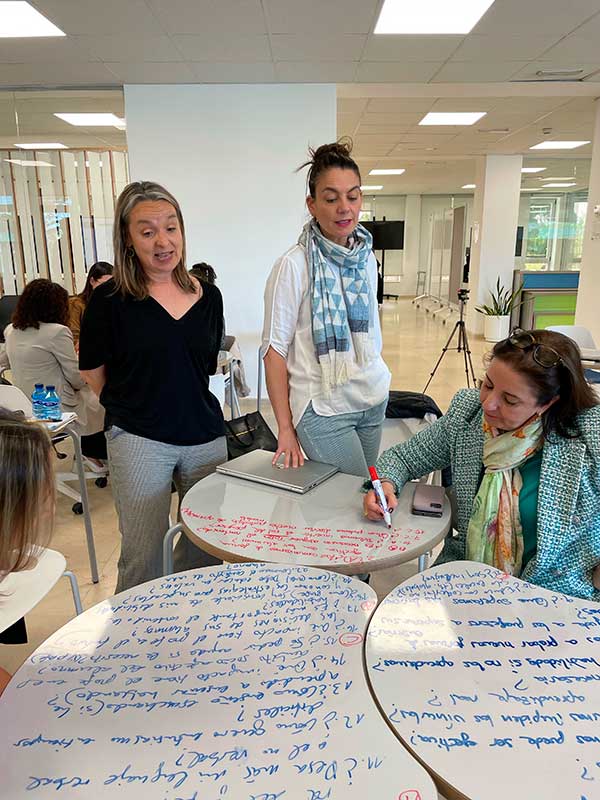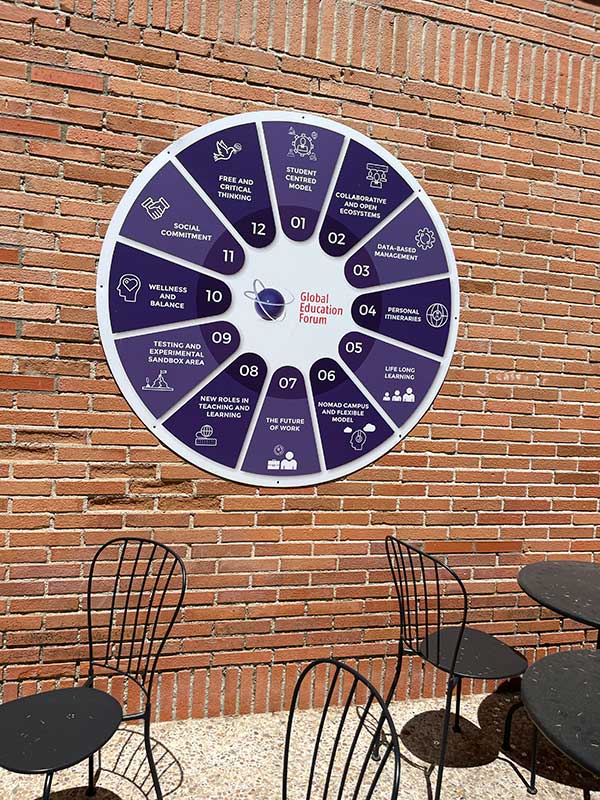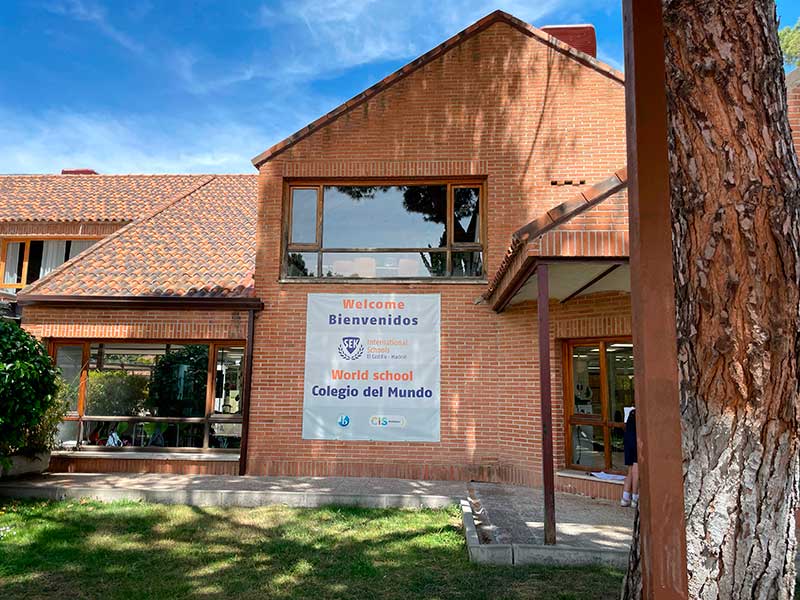 After our workshops, I visited: SEK EL Castillo, which shares a campus with the University. This school, the oldest in the network, emanates SEK's values of personal growth, freedom, solidarity and global citizenship. I saw evidence of many of these twelve points in my tour. Like many well funded private schools in the US, SEK schools embrace the arts, physical education and sports and all students graduate with an IB diploma.
The mission and vision of collaboration and communication is communicated by the very architecture of the school. In my Building Democratic Schools course at HGSE we spend some time thinking and learning about architecture. At SEK, walls are glass and many classrooms have no walls, harkening back to the open classroom philosophies of the 70s. I hope to visit and work with more SEK schools in the future.
For me, no visit to a region is complete without seeing a public school, and particularly a public school in an under-resourced community. Working in under-resourced communities is what I know in the US and I was curious what it would look and feel like in Spain.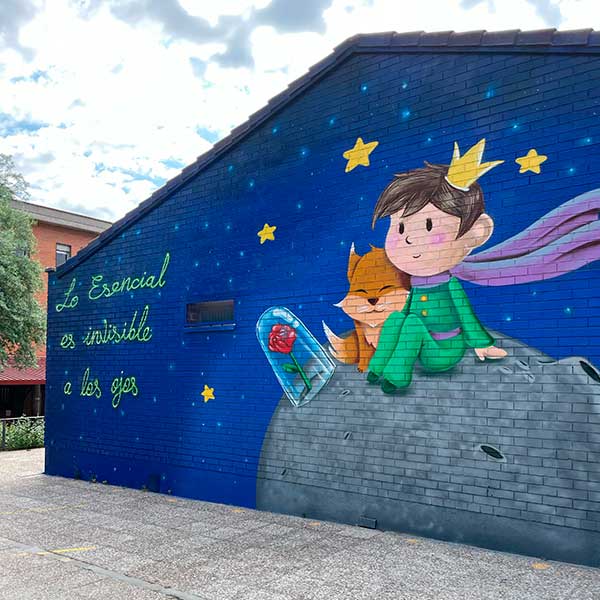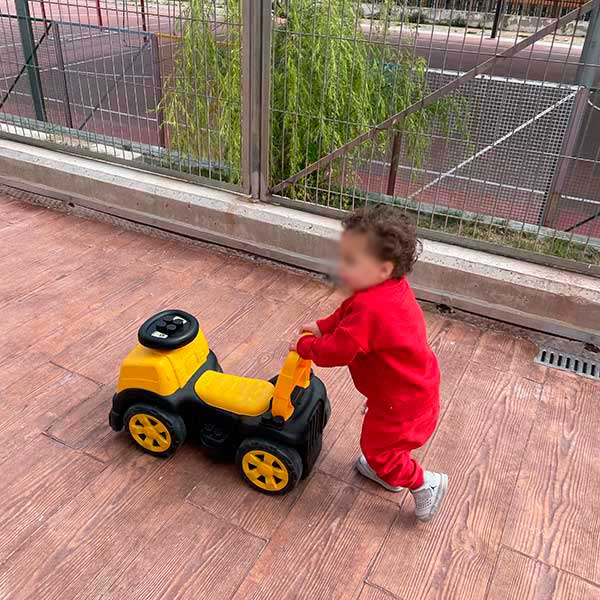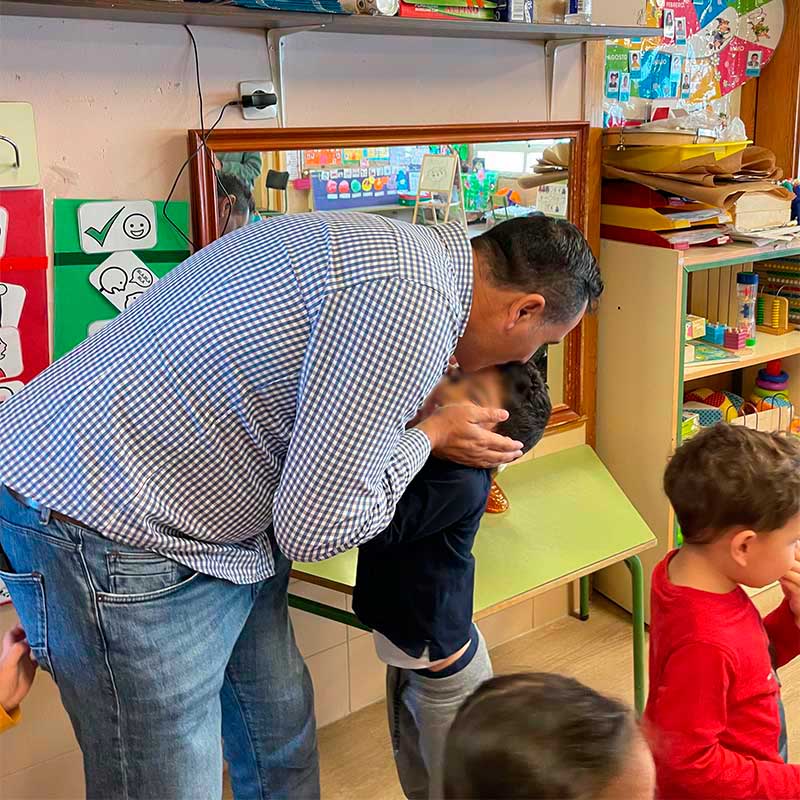 My colleague from UCJC drove me to a suburban community, Humanes, south of Madrid. (Suburbs in most European cities are not where wealthy people live). I was told that this was a working class community that was continuing to grow with the influx of immigrants. There were some small shops and open barren land with apartment blocks under construction. I wouldn't have recognized the elementary school as a "school" since it was covered with Little Prince murals. The excitement of the outside matched the excitement of the interior. Every classroom was well light and well appointed. The early childhood classrooms (4 months to 4 years) were exceptional. We spent time talking with the principal, Alberto Suela Muñoz, about his challenges and successes. His love of his students was always evident.
Like so many school leaders, coming out of COVID, he talked about the rise in suicide ideation and mental health, but he also proudly talked about the new physical education program. Instead of just allowing everyone to play soccer, now students rotate through a series of games and activities thus learning more about collaboration and cooperation. Ping pong has become a favorite! Physical education is for an entire hour. Lunch is also cooked fresh every day at the school and most students enjoy a healthy daily meal. The cafeteria manager was eager to show me the soup she had made.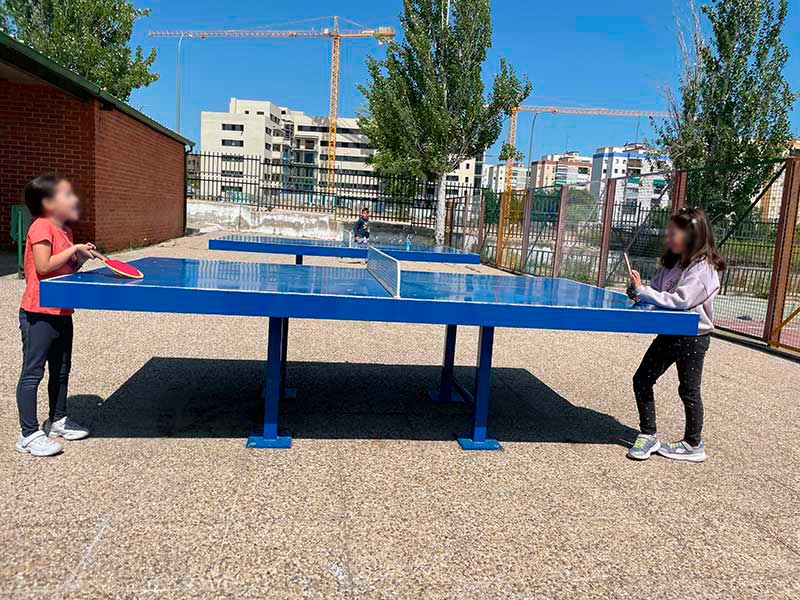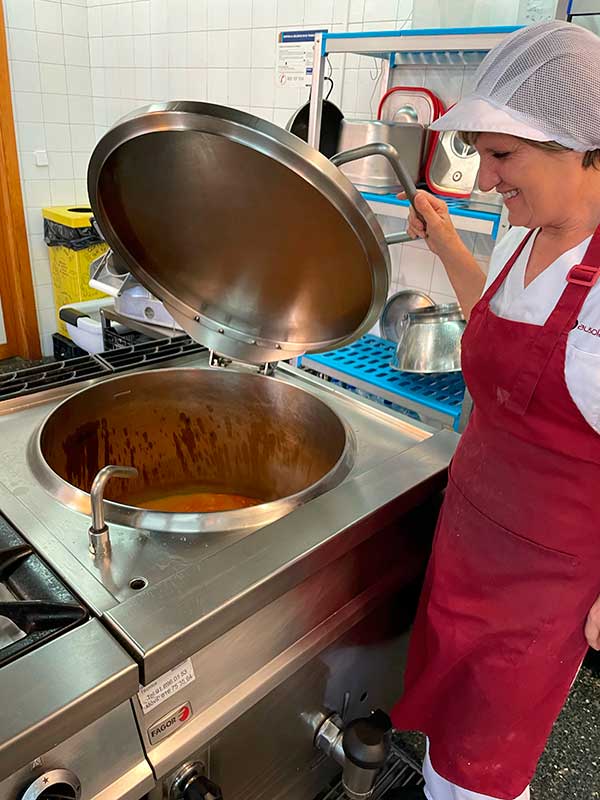 I also had the chance to talk with an English teacher at the school who had spent time teaching in the US. I asked her about some of the differences in pedagogy and she was quick to respond: "Here we don't actually have a literacy block." What I understood was that the actual teaching of reading and reading comprehension was less emphasized in the Spanish curriculum. From my short visit, I couldn't tell who led discussions of teaching and learning and how knowledge was shared throughout the faculty. What I could see was the sparkling facility. Each classroom was well appointed and well lit. I kept thinking about "inner city" schools in the US and how so many are falling apart, built a hundred years ago and impossible to keep up. Here young people have open space, lots of small vegetable and flower gardens everywhere, sufficient materials and equal access to equipment, including a "classroom of the future" which was all about new technology like robotics and TV production, music room, and an ethics classroom which included Islamic and Christian studies, depending on children's backgrounds.
This school also has an autistic strand and this seemed new to the school. Special education and neurodivergent children integrated into public schools may be a relatively new phenomenon in Spanish schools. While the conversation was fairly rudimentary, again, the physical space for this group of children was truly beautiful.
I kept thinking that in the United States we may have a lot of knowledge, but we have not figured out how to build, maintain and equip our schools to meet children's basic needs. Facilities matter.
Spain is a social democracy. Basic rights of food, education, housing are a given and no where was this more obvious than in my visit to this school.