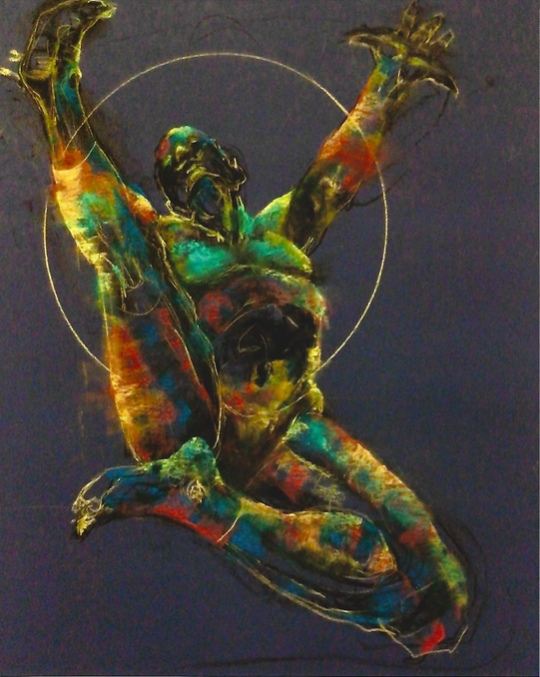 We gathered the other night to learn about "We Move in Color," the extraordinary musical review that Wyatt Jackson (PSi-3 ) is part of. Invoking Carmen's memory, Wyatt began with Connections, a PSi tradition that Carmen often led. He asked us: "Where have you experienced love in the last seven days?" After we shared, Wyatt introduced us to the show, which is an extraordinary production that has caught the attention of many luminaries. Ayanna Pressley spoke about how "art reflects our consciousness…. Art shows our aspirational vision for our future." Audiences have been blown away and deeply moved by the show. "This is for us, by us, about us," said one viewer. Wyatt, who has always performed with great artists, says, "I think I dreamed this and now here it is. This show is about what's right about the history of Black and Brown people. We are more than trauma; we are more than just getting through."
We talked about the potential for a curriculum that might accompany what the Smithsonian Museum for African Art is already doing for the production. The conversation was free flowing and full of energy. Cohort members reminded Wyatt that this is HIS vision and not to give it away to others. We reminded one another to center young people in the writing of any curriculum and to not be bound by traditional standards and images of "good curriculum." Could we help Wyatt create something truly unique? We ended with more questions: How is art an expression of voice? How do young people find their voice? What are we moving towards? And, what makes you find joy?
We are all deeply grateful for the opportunity to join Wyatt as he moves in color.
Feel free to reach out to Wyatt to learn more at wyattjac@gmail.com